Welcome to the Canadian Fighting Center!
University of Winnipeg - Intro to Boxing & Kickboxing

Intro to Boxing & Kickboxing at the University of Manitoba by CFC - Blog Post
I am pleased to announce another Intro to Boxing and Kickboxing programs at the University of Winnipeg Health & RecPlex.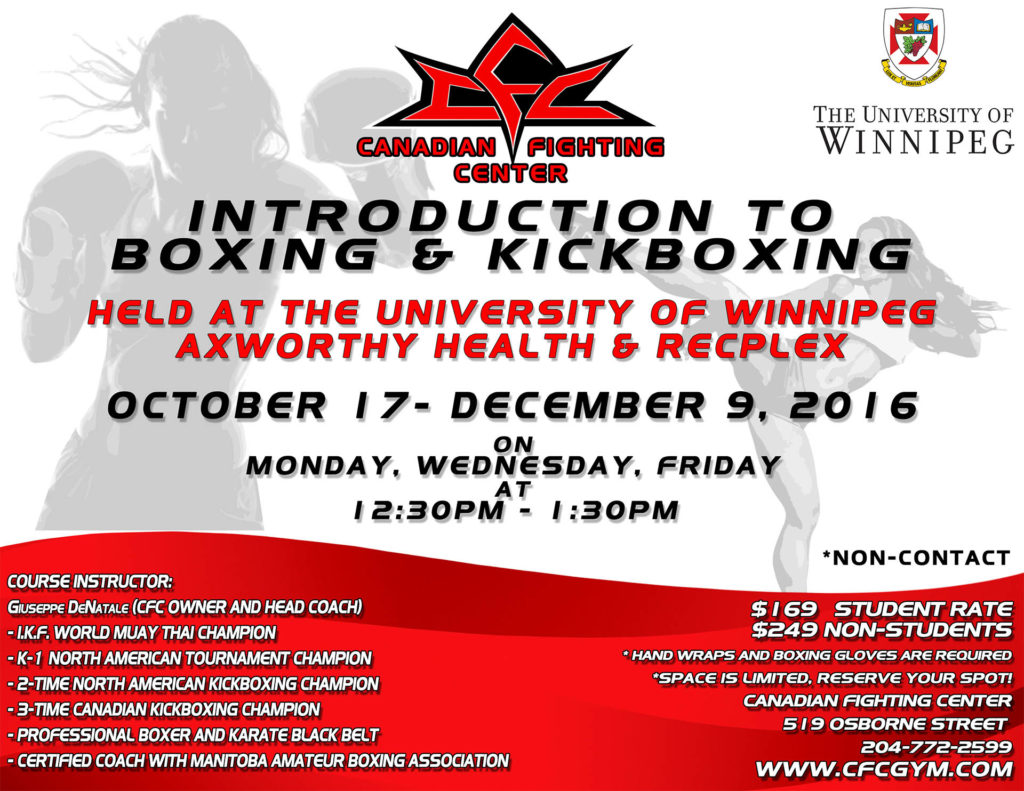 ---
Hello Everyone,
I'm Sorry for the technical difficulties with our gym website.
Please check us out now at cfcgym.net for further info on our school, OSU.
Giuseppe DeNatale
CFC Gym Winnipeg
---
Kids Kickboxing, Muay Thai & Boxing Program at CFC Winnipeg